Why Choose
Tahir Surgical Clinic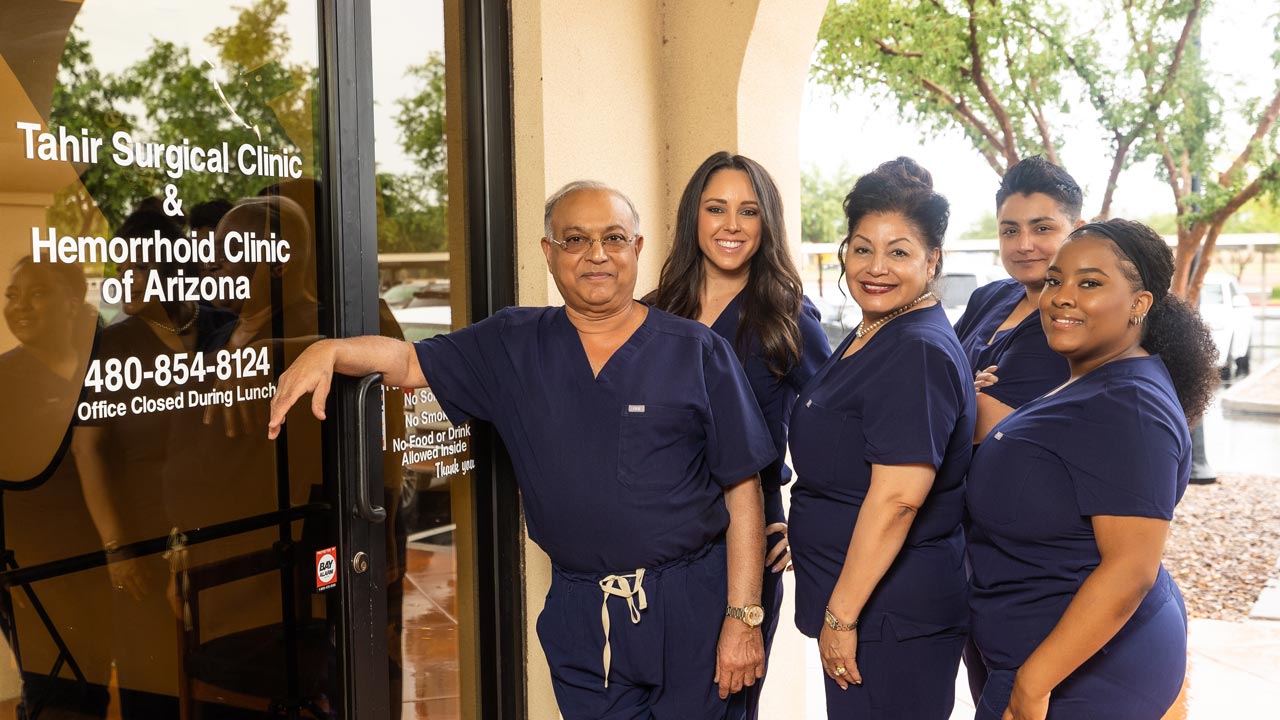 Surgical excellence is the foundation of Tahir Surgical Clinic. Dr. Zubair Tahir is an American Board of Surgery Certified Surgeon in Mesa, AZ who has dedicated his entire professional career to providing patients with the most advanced surgical treatments available for a wide range of conditions.
Tahir Surgical Clinic is here for you when you need us most!
Most patients are seen within 24-48 hours, oftentimes even quicker. In addition, Dr. Tahir is available after hours to urgent new and established patients. He is known to treat urgent hemorrhoids on weekends.
Our friendly staff is here to make you feel comfortable and at ease every step of the way.
From the moment you walk in, you'll appreciate the warm greeting from our staff who call you by name and treat you like family.
Hemorrhoid Clinic
of Arizona
Hemorrhoids are one of the most common ailments among our adult population. Sadly, many people suffer in silence rather than discuss hemorrhoid treatment with their doctor. This is partially due to conventional hemorrhoid surgeries (hemorrhoidectomies) being extremely painful and requiring long recovery times.
For those suffering from hemorrhoids, Dr. Tahir is an expert in performing leading-edge, minimally invasive surgical procedures that eliminate the need for painful hemorrhoidectomies.
While not applicable to all hemorrhoidal complaints, PPH is now considered the primary procedure of choice for treating advanced hemorrhoids in adult patients.
Affordable Treatments & Insurance Flexibility
At Tahir Surgical Clinic, we accept most insurance providers, including most PPO, HMO, and AHCCCS plans. Self-pay options are also available.
READ MORE
In the event you don't have insurance or treatment is not covered under your current provider, Dr. Tahir doesn't turn away patients. We'll work with you to find a solution and get you the help you need!
MINIMIZE