Gallbladder
Surgery & Treatments
Not everyone experiences symptoms from gallstones, but for some, the pain can be unbearable and benefit from gallbladder surgery.
If you think you're experiencing gallbladder pain, please take the necessary precautions. Our friendly, knowledgeable staff at Tahir Surgical Clinic is here to assist.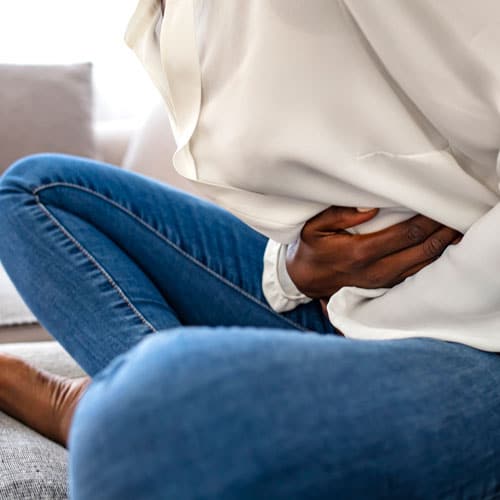 Gallstones are the
leading cause of
gallbladder cancer.
Most patients who are diagnosed with gallbladder disease of any kind typically end up in the ER, requiring emergency surgery because their symptoms are so severe.
Patients tend to suffer from symptoms such as flatulence, burping, indigestion, and bloating for a long period of time before they are diagnosed with gallstones.
Testing is available to diagnose early dysfunction of the gallbladder and prevents years of suffering.
Don't Hesitate to Call Us
Consulting Dr. Tahir about your symptoms while they are less severe, will help alleviate any stress or uncertainty.
Diagnosing Gallbladder Symptoms
According to the National Institute of Diabetes and Digestive and Kidney Diseases (NIDDK), gallstones are very common.
Gallstones affect 10 to 15 percent of the U.S. population, which is almost 25 million people.
Below are some of the most common scenarios for individuals experiencing gallbladder symptoms and how they find Tahir Surgical Clinic for treatment.
Patients typically call our office after they've seen their primary care physician for experiencing abdominal pain, nausea, and vomiting. Their doctor orders testing, such as abdominal ultrasound and/or CT scan of the abdomen, to check for gallstones. If testing shows cholelithiasis, gallstones, gallbladder polyps, choledocholithiasis, acute or chronic cholecystitis, or any other disease of the gallbladder, that's when Tahir Surgical Clinic comes in to discuss treatment with you. Many of our patients come from doctor referrals.
Sometimes patients go straight to the emergency room experiencing significant abdominal pain, nausea, and vomiting. If they are found to have gallstones or even gallbladder polyps but are NOT experiencing acute cholecystitis then the ER will discharge the patient home with advice to seek a general surgeon outpatient — that's Dr. Tahir!
If you're experiencing any combination of the following symptoms abdominal discomfort, nausea, vomiting, acid reflux, heartburn, bloating, or abdominal distension. Schedule an appointment with Dr. Tahir for an initial consultation and depending on your symptoms we'll schedule the appropriate testing.
For abdominal pain and vomiting, we would order an ultrasound and abdominal CT. For patients experiencing symptoms of heartburn, indigestion, bloating and fullness, we would schedule a HIDA scan.
HIDA scans will show if you have another diagnosis of the gallbladder called "biliary dyskinesia" or low functioning of the gallbladder. Patients with low functioning gallbladder may not have severe abdominal pain like those with cholelithiasis (gallstones) but they do experience nausea, bloating, heartburn, fullness, and lots of belching.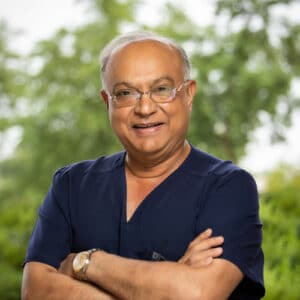 At Tahir Surgical Clinic, we accept most insurance providers, including most PPO, HMO, and AHCCCS plans. Self-pay options are also available.
READ MORE
In the event you don't have insurance or treatment is not covered under your current provider, Dr. Tahir doesn't turn away patients. We'll work with you to find a solution and get you the help you need!
MINIMIZE
Why Choose Tahir Surgical Clinic?
We offer quality treatment at a reasonable price. It sounds simple (and it is!) but our staff also works extremely hard to maintain a comfortable setting for our patients.
Learn more about what sets Tahir Surgical Clinic apart from the rest!

Top-Rated Surgical Clinic in the East Valley