Tahir Surgical Clinic – Gilbert Office
Let us help you get the relief you deserve.
Don't hesitate to reach out to discuss your symptoms, treatment, cost, and more. We treat every patient and inquiry with the utmost professionalism.
To set up an appointment, call us directly at (480) 854-8124 or submit a request, and we'll call you to schedule.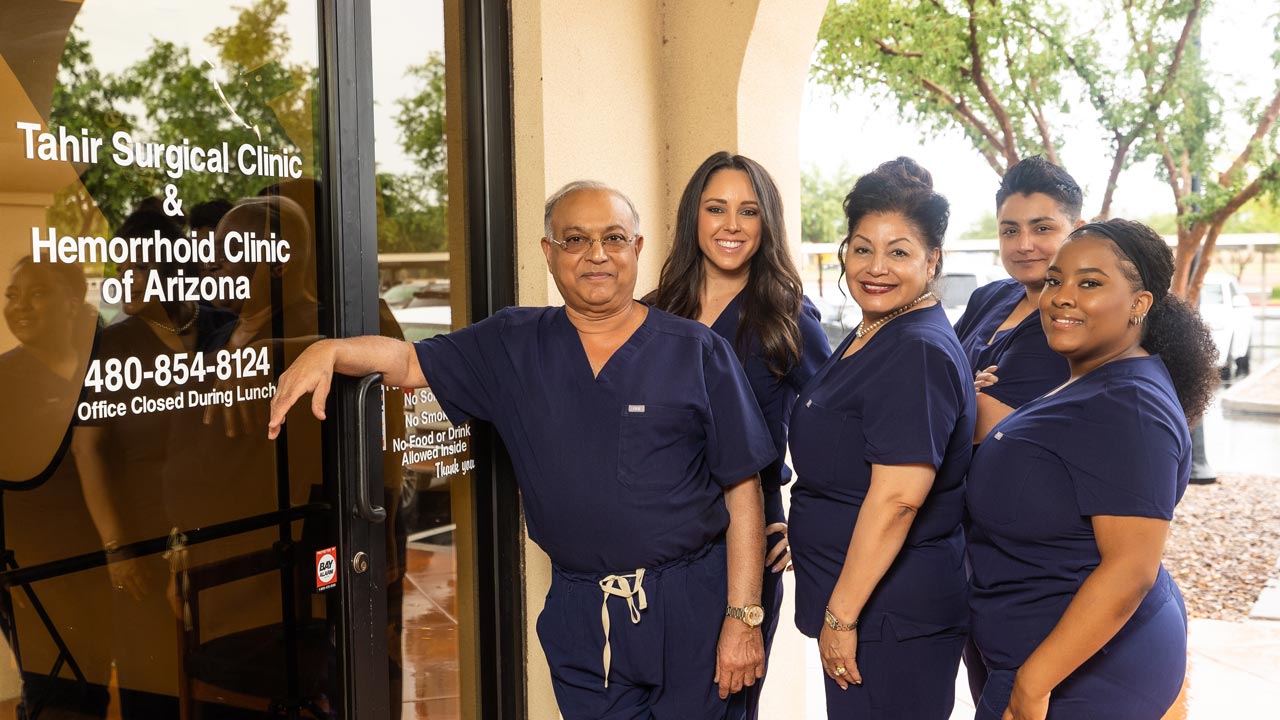 If you're a medical professional looking to refer a patient to Dr. Tahir, please submit forms one of the ways listed below.
Email:
office@ezsurgery.com
Fax:
(480) 854-8165
Our Gilbert office is located near the corner of Power Road and Galveston Street south of Ray Road.
Just west of the Phoenix-Mesa Gateway Airport.
Most patients are seen within 72 hours, oftentimes even quicker.
In addition, Dr. Tahir is available after hours to urgent new and established patients. Dr. Tahir is known to treat urgent hemorrhoids after hours or weekends.